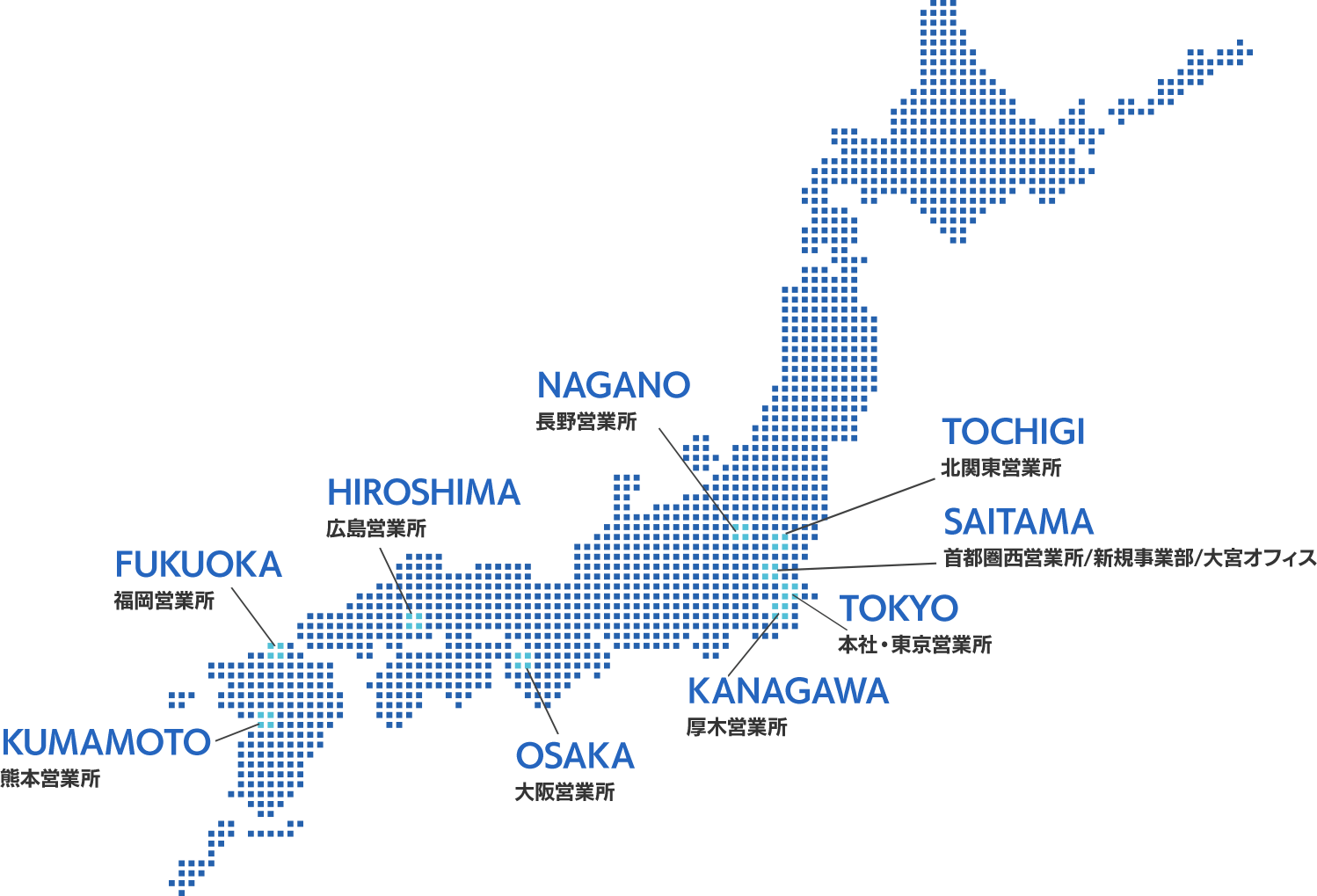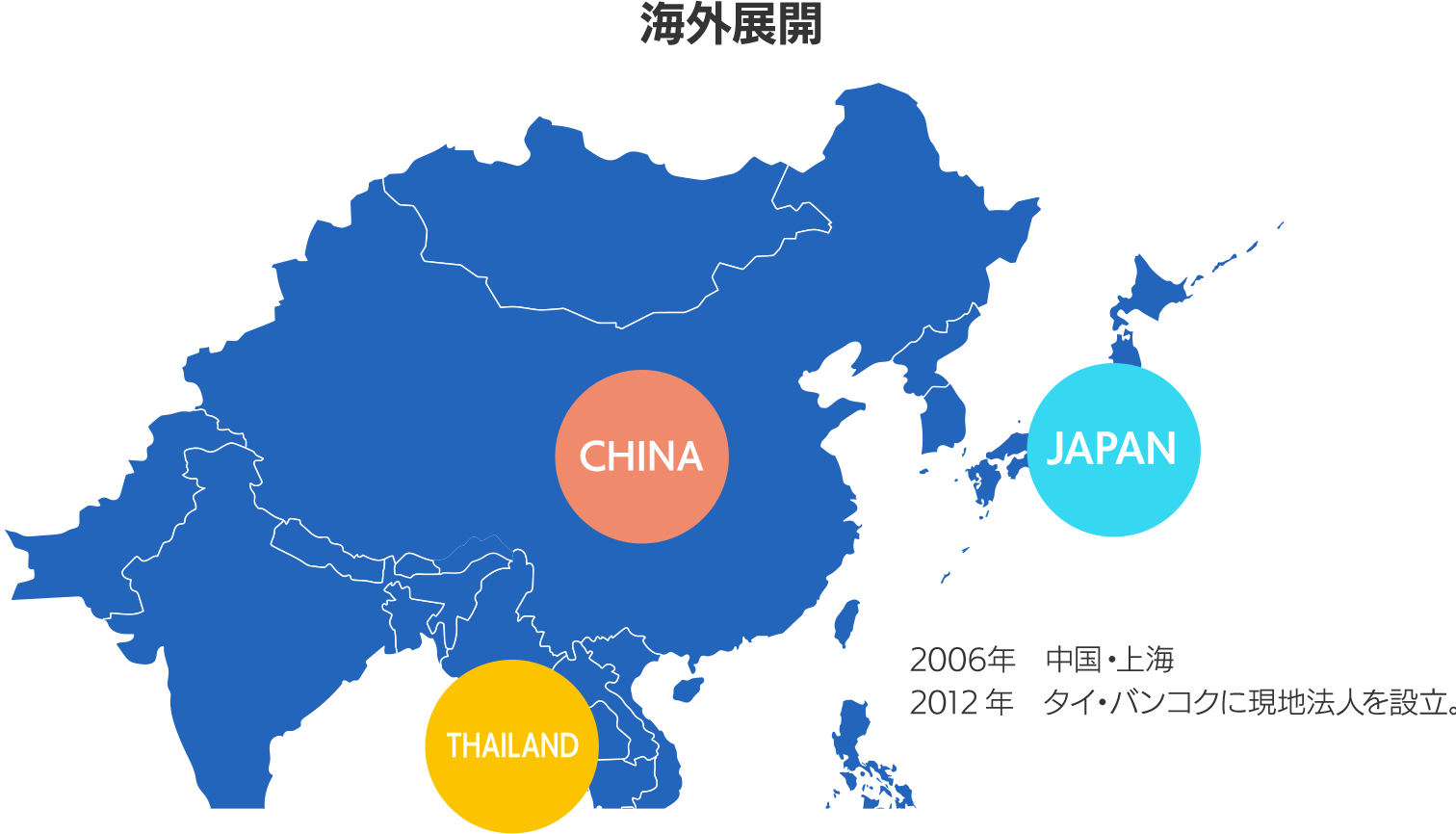 Oversea bases
Shanghai, China
Aiden Jing (Shanghai) Co. Ltd. is estalished as 100%-owned subsidialy by Aiden Co. Ltd.(Tokyo, Japan) in 2006.
As a trading company (specialized in Factory Automation), we supply FA equipments, automated devices, control soncoles, and etc. to our end users and equipment manufacturers to fullfill their needs.
Shanghai, China (Factory)
Aiden Co.Ltd. established a factory (Shanghai Baijing ) as the second base in Shanghai, China. We frexibly response your requests such as designing/producting control console, and structing devices. We are also able to trade among three countries (Japan, China, and Thailand).
Bangkok, Thailand
Aiden Automation (Thailand) Co,. Ltd. was established in Bangkok. They have abundant line-up of products such as electromechanical components, machine parts, control panel, and control system, etc. Those products are mainly imported from Japan, but also from Europe, the US, China, and other Asian countries to satisfy our customers' various needs. Also, we assist our customer to expand in overseas.